on
April 5, 2011
at
5:05 am
Okay.  ALL RIGHT.  I just finished uploading a backlog of daily sketches to the DSP page (see the menu bar near the top?  Tis right there, nerks.)  And I am decidedly NOT posting them all here.
Go, get thee hence, for I will not away! (though of course, 'away' in the case, translates to 'post them all here'). Wee, ickle cane corso pupp-ee Brindle Bee DEMANDS IT!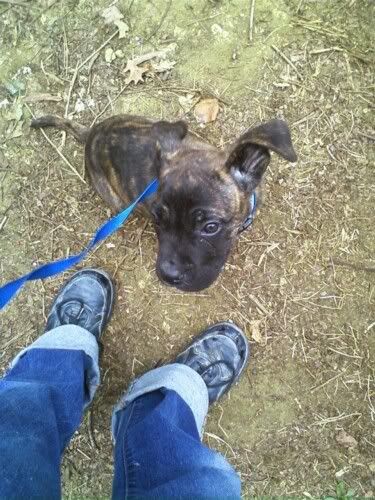 I don't know how I managed to get this shot, but I rather like it . . . And yes, those are my feet and my jeans and shoes.  You have seen me.  Now, you must die.
. . . Er, I mean LOOK AT THE CUTE PUPPY ISN'T SHE CUTE LOOKLOOKLOOK!